Written 1 year ago
As every month on the 16th we will celebrate the mesiversary of NosNistro!
For the 8th mesiversary there will be the following Events:
50% NistroCoins Bonus in ItemShop
Gold x2 and Exp x2
2 Automatic Event Every Hour http://nosnistro.com/events
---
Written 1 year ago
+50% Bonus NistroCoins
FOR ONLY 24h!!!
Do not miss this opportunity!!!
---
Halloween Event
Written 1 year ago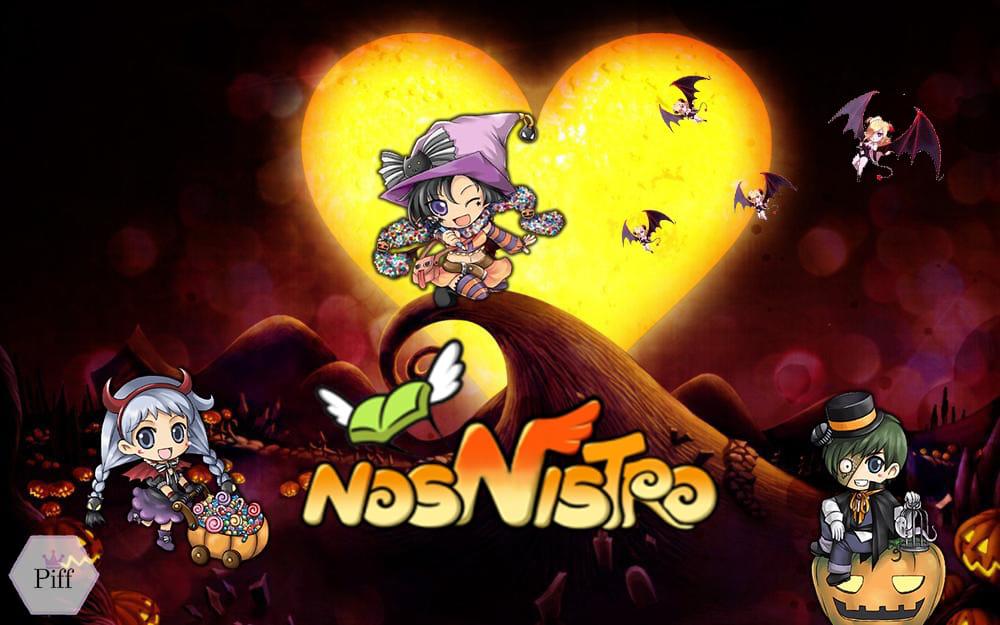 Halloween has arrived and even here in the world of NosNistro it's time to celebrate.
Engage with your team in the Halloween Raid, Defeat the Bad Captain, Find Fantastic Items.
REMEMBER: YOU CAN USE ONLY 2 CHARACTER IN EVENT!!! OR GET BAN!!!
The event Will End on 15/10/2018
---
Written 1 year ago
As every month on the 16th we will celebrate the mesiversary of NosNistro!
For the 7th mesiversary there will be the following Events:
30% NistroCoins Bonus in ItemShop
Gold x2 and Exp x2
2 Automatic Event Every Hour http://nosnistro.com/events
---
Written 2 years ago
FOR ONLY 24H:
30% BONUS IN ITEMSHOP AND SHELL R8 LVL 120